Ninetta Wandler- Secretary / Treasurer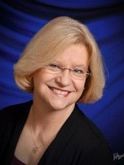 Ninetta has been in real estate for 34 years having been elected local Realtor of the Year 4 times, State Realtor of the Year and CRS of the Year.  She has been on the AHDI Board Directors since 2012, serving as President from 2013-2017.  In addition to the AHDI board, Ninetta is also the current chair of the NDHFA Advisory Board.
Ninetta is married with one son and daughter-in-law and one beautiful granddaughter.  She is actively involved in St. Wenceslaus Church, Kiwanis Club and various other organizations and fundraising events.  Ninetta enjoys baking, which she also does for the Relay For Life fundraising event, going for walks, biking and travelling.  Ninetta was born and raised on a farm in SW ND with 7 sisters and 2 brothers learning early on how to share and the all important Golden Rule of treating people how you would like to be treated.