Tori Rohr- Vice-President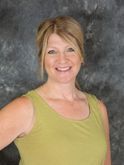 Tori is the Director of Residential Support for ABLE Inc.  Working with ABLE since 1992, Tori has been in a variety of roles, all of which have included supporting people with intellectual and developmental disabilities.  After working in the field for so many years she has learned the value of pairing individual supports with residential settings.  She is passionate about finding the best residential environment for people to be successful.  Tori has been a member of the AHDI Board of Directors since 2014 and was elected Secretary/Treasurer in 2018.
Tori grew up in Dickinson, is married and has raised 3 fabulous kids.  In her spare time, she enjoys traveling and new adventures.